Editorial
Nov 17, 2016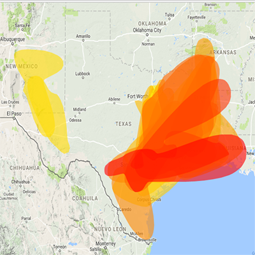 An unusual band opening on 2 meters allowed for FM contacts to be made on simplex and repeaters further than two hundred miles away late Wednesday night and early Thursday morning (16-17 November 2016).
Nov 15, 2016
The ARRL sent a mass email soliciting member support and action to encourage elected representatives to vote in favor of the Amateur Radio Parity Act. The league has made it easy by pre-loading a form on a website where members can type in their information, and an email is sent to the appropriate representatives.
You can help, too! Go to: https://arrl.rallycongress.net/ctas/urge-us-senate-to-pass-amateur-radio-parity-act
I went to the link and followed the instructions with a small twist...
Nov 13, 2016

A petition submitted to the Federal Communications Commission suggests limiting a vanity call sign grant to the duration of the amateur radio license.
---