About Us
Welcome to the Radio Amateurs of Cass County website! The RACC club was formed in 1992 by a group amateur radio operators that shared a common interest in the radio hobby as well as serving the Cass County Texas communities. We are a group of dedicated men and women who take to the airwaves to help our community in good times and bad, through community events, disaster response and various programs.
On May 20th, 2015, the RACC officially became an ARRL Affliated Club!
http://www.arrl.org/Groups/view/radio-amateurs-of-cass-county/
Part of our dedication is to share information with others. This includes the training of others interested in the sport as well as emergency training and response. Most of our members are ARRL members as well as being SKYWARN trained. SKYWARN is the weather spotting and reporting program of the National Weather Service. Our club also provides educational classes to train any person interested in licensing and testing in amateur radio. We are fortunate to have a group of willing instructors as well as having a team of ARRL certified (VE) Volunteer Examiners. When you are ready to test as an individual or a group, these VE's are ready to hold an examination session to help you obtain a license so that you may enjoy the airwaves. Feel free to contact any one of our members with your questions and needs. THANK YOU for your interest!
CHARTER MEMBERS - MARCH 1992
Travis Bailey
Joe Justice
Anita Bauer
James King
Cletus Bauer
Willie Lawrence
Pat Bell
Willie Love
Mark Clark
New Boston Amateur Radio Club
Jim Collom
Freeman Nickelson
Jo Ann Collom
Tevis Pappas
Johnny Duncan
Don Shirley
Jewel Endsley
John Sirmans
Mike Falls
Connie Smith
Craig Fincher
John Spann
John Henderson
James P. Stanley
Shawn Henderson
Herb Stark, Jr.
Wimpy Johnson
Gary Stewart
Bob Jones
Ray Taylor
Darlene Jones
American Red Cross
Ginger Jones
James Waites
Lynn Jones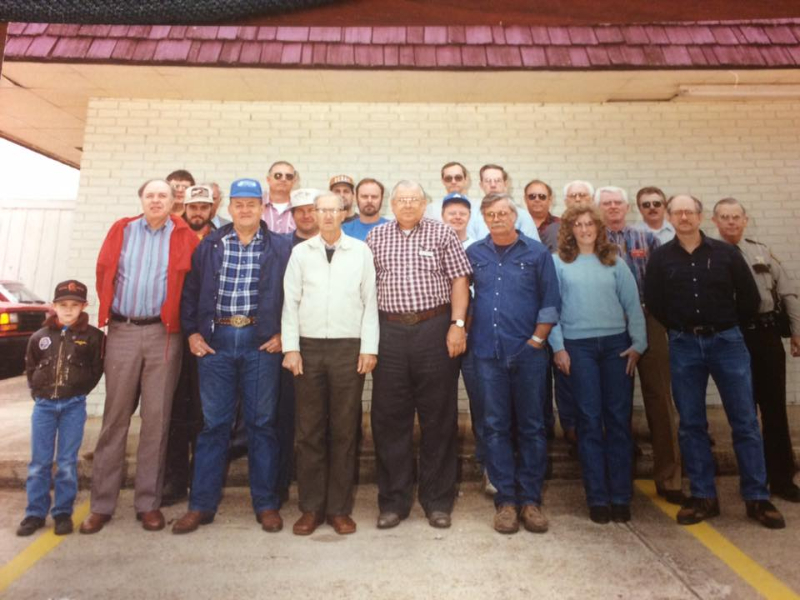 ---