Welcome to the Radio Amateurs of Cass County website!
Familiar Bi-Plane Crashes at Indian Hills Country Club
Sep 5, 2016
The Goodson boys (Jerry W5BFF, Boogie N5GNR, Bubba N5APP, and Kyle Wayne N5KWG) went to the golf course this afternoon to look at the wreckage.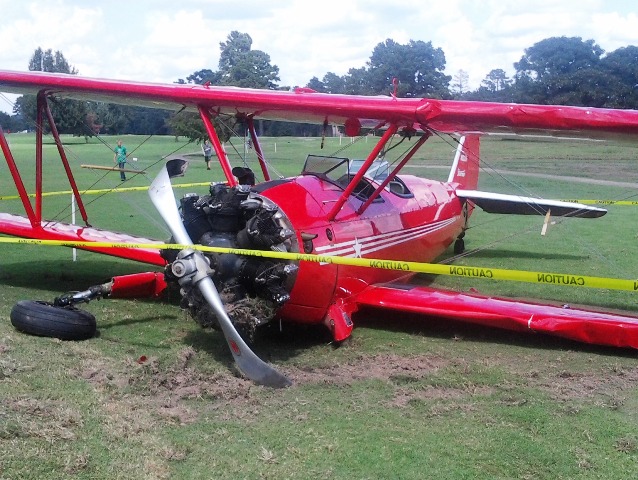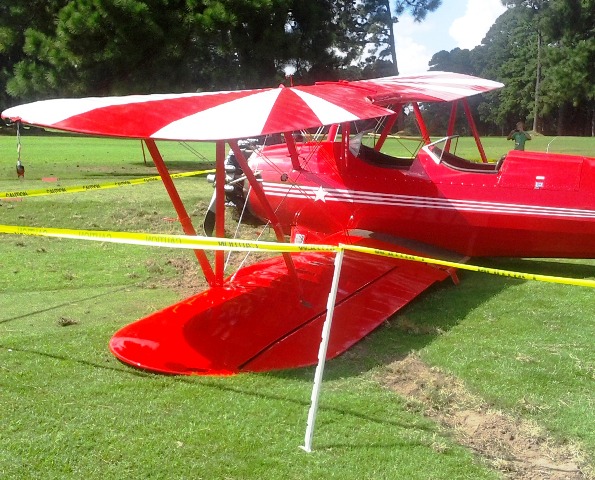 The plane was occupied by two individuals, both of whom walked away from the crash with minimal injuries. A golfer who was near the crash site at the time of the incident said the plane stalled, and one of the wheels hit the maintenance shed, which caused the aircraft to kick over with a low attitude. The plane made a loud "thud" sound, and skidded approximately 30 feet to a stop. The landing gear was severely bent, the wings took some damage, and the prop was destroyed, but both of the men in the plane walked away. The pilot cut his forehead on the windshield, and the impact caused some marks from the seatbelt harnesses, but it wasn't nearly as bad as it could have been!
---
---