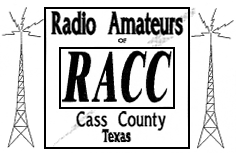 *** NEWSLETTER ***
February 2017
From the Editor: Jerry A. Goodson W5BFF

It's gonna be a party! A QRP Pixie Party, that is! We were scheduled to gather after the club meeting last month and assemble some QRP 40m "Pixie" kits, but the slow boat from China was a lot slower than I had experienced in the past. However, the Pixie Kits were sitting in my mailbox when I got home. This weekend, IT'S ON!
I don't yet have the straight keys for the project, but that won't stop us from building the kits and getting on the air! The goal is for EVERYONE to leave with a working CW transceiver.
Speaking of transceivers, Jim N5YU sent me a text announcing the prizes for the raffle will include the Yaesu FTM-3100R and... the 7 WATT version of the Baofeng dual-band HT (model #BFUV5R-HP)
Congratulations to last month's drawing winners! Frank Reger KG5NVP won the dual-band HT and Ladonna Goodson KG5GMC won the Yaesu 2m mobile. Everybody gets a free ticket for walking in the door, and additional tickets can be purchased for $1 each. The money raised goes towards purchasing the prizes each month and to reimburse Jim N5YU for the costs associated with maintaining all of the repeaters linked in the Freedom-Link Group.
From the Cook
Ladonna KG5GMC wanted to thank Larry Pollard W5ADI, Bobby Brownlee WB5OSD, and Cody "Boogie" Goodson N5GNR for their help in the kitchen, last month.
"I showed up and got started on mixing the batter, but I didn't have to cook anything afterwards," she said. "Bobby cut up the sausage, Boogie cooked it, and Larry cooked the pancakes. All I had to do was clean the kitchen afterwards, and even that was a breeze because I didn't have to do everything by myself. I was able to actually enjoy the meeting AND eat breakfast with everyone else."
Thank you, Boogie, Bobby, and Larry!
-- Ladonna KG5GMC
I know there's an upcoming sidewalk sale in Kilgore at the college, and the Texarkana hamfest is coming up, too. I'll post details as soon as I get them.
Member Information:
Your customized member information is shown below. Please review it, and if any of it is incorrect, please reply to this email and let me know. I do my best to keep member info up-to-date, but I'm not perfect. (Especially if you ask my wife! :O)
I'll look forward to hearing you on the net, tonight, and I hope to see you at the meeting this weekend!
73,
-=Jerry A. Goodson=- W5BFF
Upcoming Events:
Click [HERE] for all upcoming events on the RACC Website...
---
---
From the Vice-President: Sabrina Pollard W5DMI

Being able to communicate in an emergency has been my motivation for getting licensed to become a ham. It is uplifting to hear and read about circumstances where lifesaving efforts were made possible thanks to amateur radio operators.
Many ham operators already have plans in place for alternative power. Electricity from our power companies may not always be there when we need it. The power failure may come from weather or other natural causes, short circuits, brownouts, blackouts, power surges, or terrorist attacks. Having a plan in place to keep our ham radios going in emergencies can bring comfort and reassurance to us, our families, our fellow hams, and our communities.
Some of the more popular methods are:
Generators
Battery Packs
Solar
Wind
Today, I'd like to share some thoughts on generators, thanks to Chris Warren of offgridham.com.
Gasoline generators are valuable but sometimes misunderstood tools. They're relatively inexpensive, costing less than $1000 and in many cases less than $500. They're easy to set up and use and can produce from a few hundred to several thousand watts. There are some commonly held beliefs about small generators:
Belief: Small gas generators are poorly made, cheap junk.
Reality: With only a few exceptions, generators are made to meet a low price point. Yet, they do have a surprising service life. There are tens of thousands of cheap generators on construction sites every day that still run reliably after hundreds of hours of abuse.
Belief: Small gas generators are noisy.
Reality: Unfortunately, this belief is almost universally true. Manufacturers keep the price down is by using tiny mufflers and generator coils that have to turn at 3600 RPM to maintain a correct AC power output. That means the engine speed will need to be maxed out. The sum of this is a lot of noise. There is a reason why small generators are called "screamers". Noise is just something we have to live with when we use a portable generator.
Belief: Small gas generators are inefficient.
Reality: Efficiency is relative. When someone says a generator is inefficient, they are usually comparing it to an inverter generator or a slower turning 1800 RPM diesel unit. These types of generators are indeed more fuel efficient than a "screamer," but it's not exactly an apple to apples comparison. If you calculate how much fuel you'll need on hand to run your generator for the anticipated outage, you'll be able to operate without worries. One calculation is that for each day of continuous use, it will take about ten gallons.
There are plenty of ways to stretch your fuel in emergency situations. In a widespread power outage, there may not be a gas station open for miles. Assume the only fuel you have is what you can store at home. You can keep batteries charged and operate a radio if you run the generator a few hours on and a few hours off. One tank of fuel can last several days.
Belief: Get the biggest, baddest most powerful generator you can afford.
Reality: This is not a good idea. There is no benefit to buying more capacity than you realistically think you will need, and it can even be a disadvantage: you could be stuck with a machine that is bigger, heavier, and more fuel hungry with no added benefit to justify the extra expense and hassles.
From the Repeater Trustee: Jim Collom N5YU

Repeaters Report for February 2017:
Sulphur Springs 145.11 is FINALLY full time on FLG and working AOKAY! Please note that the Hopkins County Club will be moving their Net to the 146.11 & FLG on Monday nights @ 7:pm. Let's all make them welcome and help increase their check-in counts.
Kilgore 145.45 is back up and running thanks to Jim Rogers N5VGQ . It's been a problem child for sometime now but hopefully that's behind us. We have upgraded it to one of our MOTOROLA MTR 2000 VHF Repeaters with a MOTOROLA CM200 UHF Link Radio.
Shreveport ARCOS has had more than their share of bad luck!! At times both their 146.67 ( the big machine 1,150ft up KSLAs tower) and their secondary 146.76 failed at the same time. As of this writing 76 is supposed to be repaired any day, however the 67 could be a long process? The AC power supply to the 1,150ft platform has totally failed.
Nashville 147.045 has been repaired after suffering a audio failure in the receiver audio input to the controller Port 5. After a few tests and a program rewrite Bill Ryan KC5TSZ & JB Davis N5THS got her going again by moving to Port 4 for now.
Texarkana 444.425 is back online now. It's operating connected full time to FLG. The RBI at TXK is now parked on 146.715 Mt. Ida which is 100% connected to 146.88 in Hot Springs. Wayne WA5LUY there in Hot Springs and myself N5YU are working on ironing out a few glitches and hope to work together moving forward with this connection.
Alot of times it sounds bad but just look at the current list of the repeaters that are operating AOKAY this month and this is outside of one's listed above.
145.17 Karnack
145.31 Springdale
145.39 Texarkana / Barkman
145.47 Lake-O-the-Pines
146.64 Longview
146.84 Cussetta Mtn / Marietta
146.90 Huffines / McLeod
146.98 Atlanta / Caver Ranch
147.36 Midway / Pittsburg
443.3 Atlanta / St . Michael Hosp.
Remember: Wide Area Wednesdays & Spread Out Sundays where FLG and NCTC Linking Systems are interconnected at Sulphur Springs. This currently gives coverages from Arkansas, into NW Louisiana to currently Abilene and real soon Big Springs TX with the addition of the new Sweetwater TX Repeater.
Let's all use the systems and make new friends and greet old ones the way Smitty W5YME envisioned his dream!!
73 for now.
Jim Collom N5YU
---
Freedom Link Group Repeaters

"Linking Radio Communications Across The Four States Area"
http://www.freedom-link.org
Contact Jim Collom, N5YU
The Freedom Link Group on www.repeaterbook.com
View Freedom Link Group Repeaters on Google Maps

Freq.
ENC / DEC
Input
Call
Location
145.110
100.0 / *
144.510
WX5FL
Sulphur Springs
* The 145.110 repeater at Sulphur Springs does not transmit a tone, so make sure your radio is programmed for "ENC" only on that frequency.
145.170
100.0 / 100.0
144.570
WX5FL
Karnack (Pickin's Hill)
145.190
151.4 / 151.4
144.590
WX5FL
Bi-County ARES (Cass and Morris County)
The 145.190 repeater is a wide coverage area stand-alone repeater that is not linked with any other repeater.
145.310
100.0 / 100.0
88.5 / 100.0 or CSQ
131.8 / 100.0 or CSQ
144.710
WX5FL
Atlanta (Springdale)
Caver Ranch RCO
Downtown RCO
145.370
136.5 / 136.5
144.770
W5WVH
Tyler ** Not yet linked
145.390
100.0 / 100.0
144.790
WX5FL
Texarkana (Barkman Creek)
145.450
136.5 / 136.5
144.850
WX5FL
Kilgore
145.470
136.5 / 136.5
144.870
WX5FL
Avinger (Lake O' The Pines)
146.640
136.5 / 136.5
146.040
K5LET
Longview (East Mountain)
146.760
186.2 / 186.2
146.160
N5SHV
Shreveport
146.840
100.0 / 100.0
146.240
WX5FL
Marietta (Cussetta Mountain)
146.900
100.0 / 100.0
146.300
WX5FL
McLeod / Huffines
147.045
107.2 / 94.8 *
147.645
N5THS
Nashville (H.E.A.R. Club)
* For local traffic only, use 94.8 / 94.8.
147.100
136.5 / 136.5
147.700
WX5FL
Quitman
147.360
151.4 / 151.4
147.960
WX5FL
Pittsburg (Midway)
444.425
100.0 / 100.0
448.425
WX5FL
Texarkana (Barkman Creek)
---
Club Contacts:


Newsletter: newsletter@raccradio.org
Editor - Jerry A. Goodson, W5BFF
430-342-3376 - Cell

RACC Club: racc@raccradio.org
President - Paul James, KG5JTC
Vice President - Roger Fouse, KB5ROD
Treasurer - Cletus Bauer, N5XFB

RACC Website: www.raccradio.org

Join our group on facebook! Go to www.facebook.com/groups/RACCradio/

At any time you can unsubscribe from the RACC Newsletter.