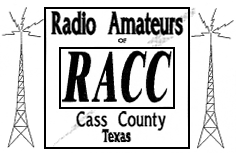 *** NEWSLETTER ***
January 2017
From the Editor: Jerry A. Goodson W5BFF

HAPPY NEW YEAR!
2016 has come and gone, and while we've suffered some pretty tragic and significant loss and gone through some pretty tough times together... but it was an honor and a privilege serving as a club officer the past couple of years. Now, I am looking forward to somewhat scaled back participation. Primarily, I want to get to actually EAT some of those sausage and pancakes y'all always rave about. :) We welcome our new club president, Paul James KG5JTC and vice-president Sabrina Pollard W5DMI.
We kicked off 2017 with a "Happy New Year" net. It's something Jim N5YU and Smitty W5YME (sk) started last year, and I had the honor of calling the net as net control this year. Nathan N5REL connected the North Central Texas Connection with the Freedom Link Group, and there were 38 total check-ins between the two systems. It was wild, crazy, and... FUN!
QRP Pixie Party This Weekend... I hope!
I ordered the kits last month in plenty of time to get here, but they've not yet arrived. I'll be honest, I'm sweating about this just a bit. I've been planning and looking forward to the party for quite a few months, and I'd hate to see it ruined by none other than SLOW MAIL.
I'm going to have faith the kits will be here before the meeting on Saturday!
In case you missed it, October:
Monthly Door Prize Drawing
Earlier this year, Smitty started our monthly prize drawing with a Baofeng dual-band HT. Each person attending a club meeting got one ticket as they came in, and additional tickets could be purchased for $1/ea to increase chances of winning. The monthly prize drawings have been a real big hit, and have contributed to the big boost in club member attendance and participation. Jim Collom N5YU continued the activity after Smitty's passing, and it has continued to grow with at least one mobile radio and one dual-band HT being awarded each month. Jim uses the money from ticket sales to purchase the prizes for the next month. Any money left over goes to expenses in supporting and maintaining the repeaters in the Freedom Link Group. This month, the drawings will be for a Baofeng dual-band HT and a Yaesu FTM-3100R mobile radio.
I won one of these mobile radios in the drawing a few months ago, and it has been a real solid performer! Bring some extra ca$h this Saturday, and maybe you can be the big winner!
I would like to congratulate last month's winners. There were three door prizes. The first was an LED Driver Kit won by Pete Wright KB5PWD. The second was a Baofeng dual-band HT won by new ham and new club member Dan Bradshaw KG5PNN. The big prize was the Yaesu FTM-3100R,
and the winner was...
NOT KYLE WAYNE GOODSON N5KWG!
If you missed the meeting last month, you missed a good laugh! Mr. Carroll KB5TCH drew the tickets, and when he called the numbers, Kyle Wayne read his ticket wrong. He thought he won that radio! He jumped up and ran and took it from Jim. He got back to his seat with his loot when the real winner, Floyd McCall KD5NRI, piped up that he had the winning ticket. The humor in this "easy come, easy go" situation definitely overshadowed his disappointment. At the tender young age of 9, I asked Kyle Wayne how he felt about it, and he just shrugged and said, "Maybe I'll win it next month." Win or lose, the door prize drawings are fun.
And November:
Mr. Carroll drew the winning ticket again this month.
and the winner was...
KYLE WAYNE GOODSON N5KWG!
We couldn't believe it! Of course, everybody hopes they win, but since they didn't, they were sure glad it was Kyle Wayne after what happened last month. This time, his ticket was verified. Kyle Wayne was, in fact, the winner!
For the first time in two years, I have absolutely NO IDEA of what's on the agenda for the club meeting this weekend! I do know we'll continue offering VE test sessions after the meeting each month, and Jim N5YU is giving away another Yaesu FTM-3100r mobile radio and a Baofeng dual-band HT, so bring $$ to up your chances at winning!
As always, there will be a VE Test Session available after the meeting if anybody wishes to get licensed or upgrade their existing license.
I look forward to hearing you on the net tonight and seeing you on Saturday!
-=Jerry=- W5BFF
Upcoming Events:
Click [HERE] for all upcoming events on the RACC Website...
---
---
From the Vice-President: Sabrina Pollard W5DMI

Emergency Communications
I am humbled to be your new vice-president and I hope to be of help in continuing to make this the wonderful organization that I've known it to be from my first days on the Freedom Link, a year and a half ago. We all hope and pray that the future will bring the best of times for our families and friends.
But the current political climate with its accompanying saber-rattling begs to differ. It behooves us all to be prepared for difficult times… and emergency communications will be one of the most essential services if and when those times come upon us.
Being informed during emergencies is a vital step in keeping your family safe. Television news can be slow and possibly too broad for our local area. It may not have details that we need to know here at home.
Social media can sometimes degenerate into a mudpit of rumors, misinformation, and hoaxes.
Cell phones come with limitations that I'll share in a moment, from "Just in Case Jack" of skilledsurvival.com.
Ham Radio is different. It's both fast and reliable. You'll be hearing about events from people who live near where the trouble is taking place, or are witnessing it from their automobiles, as many ham operators have mobile radios.
This is news you can generally depend upon, as it's coming directly from people in your own community, whom you'll be able to trust.
From "Just-in-Case-Jack" of Skilled Survival:
Almost everybody today has a cell phone that can make calls and send text messages. And they are the best option for limited event emergencies.
If you get in a car wreck, a cell phone works quickly to call for help. If someone is having a heart attack a cell phone can get medical professionals notified immediately.
Yet, they are just about the worst option for anything larger in scope. Anybody who has been in a mass disaster situation can attest to the frustration of trying to make a cell phone call. They probably discovered that the network they are so used to using is completely overloaded and jammed. No outgoing calls, no incoming calls. Nothing.
Even at non-emergency events, such as popular at college football games, you'll notice jammed cell phone networks locally. This is especially true since nearly all college-aged adults are heavy users of cell phones, these types of cell phone network jam. And with the proliferation of smartphones, these local network jam ups are likely to get worse and more frequent in the future.
A network jam is a common problem and is the cell phone's Achilles heel, making it the absolute worst communication option for [disasters]...
The one saving grace for cell phones is the text messaging option. When a mass emergency occurs and cell towers are jammed, try using text. The use of text messaging has proven to be slightly less affected by an emergency situation.
During Hurricane Katrina, text messaging (while not instant) did continue to get through. So hey, it's worth a shot.
Let's encourage our families and friends not to make a cell phone their only survival communications option.
---
Freedom Link Group Repeaters

"Linking Radio Communications Across The Four States Area"
http://www.freedom-link.org
Contact Jim Collom, N5YU
The Freedom Link Group on www.repeaterbook.com
View Freedom Link Group Repeaters on Google Maps

Freq.
ENC / DEC
Input
Call
Location
145.110
100.0 / *
144.510
WX5FL
Sulphur Springs
* The 145.110 repeater at Sulphur Springs does not transmit a tone, so make sure your radio is programmed for "ENC" only on that frequency.
145.170
100.0 / 100.0
144.570
WX5FL
Karnack (Pickin's Hill)
145.190
151.4 / 151.4
144.590
WX5FL
Bi-County ARES (Cass and Morris County)
The 145.190 repeater is a wide coverage area stand-alone repeater that is not linked with any other repeater.
145.310
100.0 / 100.0
88.5 / 100.0 or CSQ
131.8 / 100.0 or CSQ
144.710
WX5FL
Atlanta (Springdale)
Caver Ranch RCO
Downtown RCO
145.370
136.5 / 136.5
144.770
W5WVH
Tyler ** Not yet linked
145.390
100.0 / 100.0
144.790
WX5FL
Texarkana (Barkman Creek)
145.450
136.5 / 136.5
144.850
WX5FL
Kilgore
145.470
136.5 / 136.5
144.870
WX5FL
Avinger (Lake O' The Pines)
146.640
136.5 / 136.5
146.040
K5LET
Longview (East Mountain)
146.760
186.2 / 186.2
146.160
N5SHV
Shreveport
146.840
100.0 / 100.0
146.240
WX5FL
Marietta (Cussetta Mountain)
146.900
100.0 / 100.0
146.300
WX5FL
McLeod / Huffines
147.045
107.2 / 94.8 *
147.645
N5THS
Nashville (H.E.A.R. Club)
* For local traffic only, use 94.8 / 94.8.
147.100
136.5 / 136.5
147.700
WX5FL
Quitman
147.360
151.4 / 151.4
147.960
WX5FL
Pittsburg (Midway)
444.425
100.0 / 100.0
448.425
WX5FL
Texarkana (Barkman Creek)
---
Club Contacts:


Newsletter: newsletter@raccradio.org
Editor - Jerry A. Goodson, W5BFF
430-342-3376 - Cell

RACC Club: racc@raccradio.org
President - Paul James, KG5JTC
Vice President - Roger Fouse, KB5ROD
Treasurer - Cletus Bauer, N5XFB

RACC Website: www.raccradio.org

Join our group on facebook! Go to www.facebook.com/groups/RACCradio/

At any time you can unsubscribe from the RACC Newsletter.