2016 Worked Three States
December 1-15
Members of the Atlanta Rabbits Amateur Radio Club will set up a field-expedient HF station at the Arkansas-Louisiana-Texas border junction to allow stations making contact to claim credit for working all three states.
This special event affords club members to work a special event on HF and offers a special opportunity for stations making contact to obtain the commemorative QSL card.
2016 is the first year the students will try this, and it's their hope it becomes an annual event. The goal is to have fun and promote the amateur radio hobby!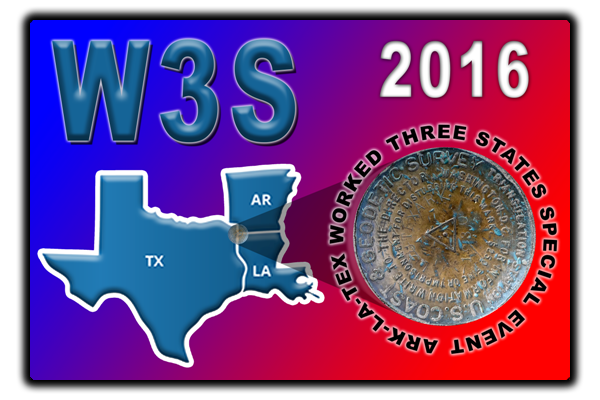 The QSL card features a picture of the USGS marker that is placed where the 3 state borders meet. Each card will contain the basic QSO exchange information, as well as the name of the operator making the contact.
For more information, please visit the Atlanta Rabbits Amateur Radio Club website at http://www.ka5ahs.org
---
---